GET A VALENTINE'S DAY GIFT FOR YOUR LOVED ONE
Valentine's Day in many countries is considered Valentine's Day (celebrated February 14 in the company of the beloved one). On this holiday everyone in love can confess their feelings or emphasize them by giving a beautiful gift to your loved one. For example, flowers for Valentine's Day would be a great gift. They can be given as a gift to a classmate who has long liked or: girlfriend; wife; colleagues at work; classmate; sister, mother, grandmother.
Also, flowers on February 14 can be given to members of the male sex. There is nothing shameful in this. The main thing is to guess with the color and design of the bouquet. The fact of presenting a beautiful flower arrangement on this day emphasizes the special relationship to the gifting person. Through such a gift you can emphasize your tender and warm feelings.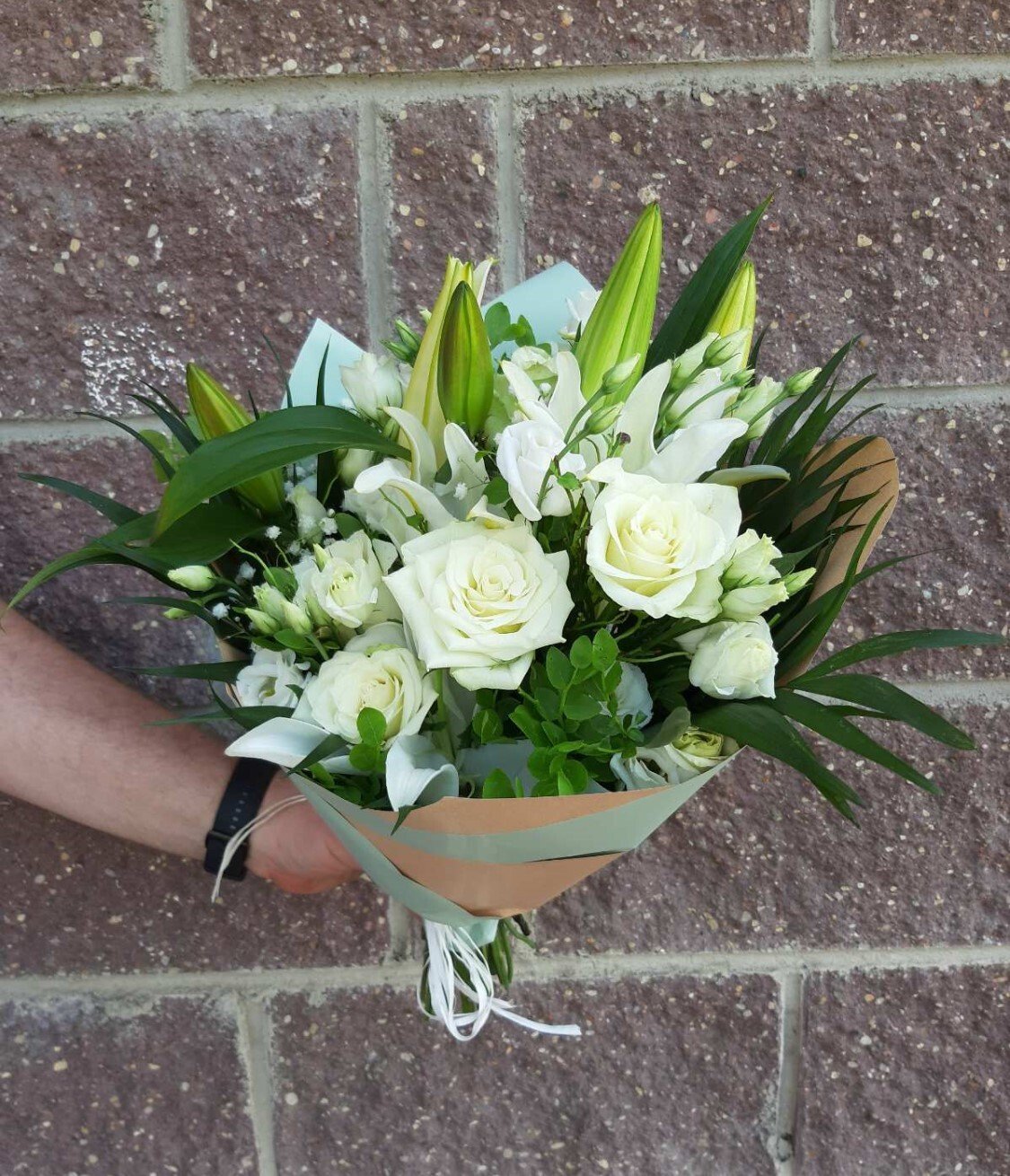 Send Valentine's Day flowers to Belarus
How to choose the right flowers for Valentine?
It is important to decide on the type of flower, as each of them symbolizes something different. For example, forget—me—nots — loyalty, tender love, and hyacinths — youth and beauty. Other varieties and their meanings:
Orchids — luxury, wealth;

Pelargoniums — majesty and courage;

Daisies — unobtrusive sympathy;

Roses — symbolize different feelings (depends on the color of their petals)

Anthuriums — affection, love;

Clovers — attracting attention;

Lilies — reliability and confidence.
You can also buy flowers in Minsk in other varieties — peonies, amaryllis, tulips, gerberas, asters and others. In order not to make a mistake with a gift, you need to consider the number of flowers in a bouquet and the shape of their placement (classic, heart—shaped, volumetric round, etc.).
If a single flower is given, it symbolizes respect and attention. Such a gift is suitable for newly formed couples. If the bouquet consists of 3—5 flowers, it means a demonstration of respect and adoration for a loved one. The presence of more than 11 flowers in the arrangement indicates a great and passionate love.
Where to buy flowers in Minsk?
In Belarus and in the capital to buy beautiful bouquets you can inexpensively. This is the opportunity offered by our online store "Aroma of love". We have a wide range of bright and unusual floral arrangements. We set reasonable prices on them. Constantly strive to surprise with new solutions.
Our company is ready to help you in choosing a suitable bouquet for your beloved one. We use only fresh plants and additionally decorate them with different decorative elements. Choose a special gift for Valentine with us.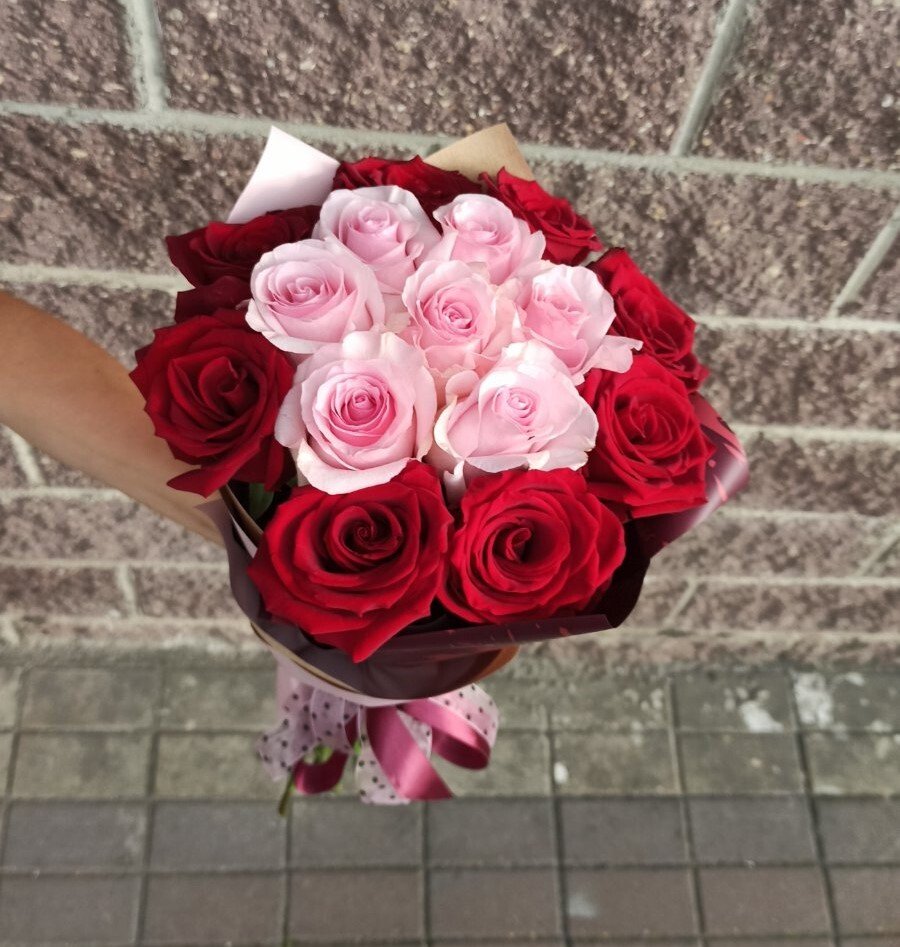 Flowers and gifts Minsk, Belarus
What to look for when buying flowers for Valentine's Day?
The quality of the cut and the condition of the plants themselves. In the place where the stem was cut, there should be no signs of wilting and drying. The presence of slimy plaque is also unacceptable. The cut should only be clean, dense and fresh.
When buying potted flowers for Valentine, it is important to pay attention to the root system. This can be done only if the plants are placed in transparent pots. If the sellers constantly treat flowers with special chemicals in order to make them fresh, you should not buy the gift from such stores of flowers in Belarus. But our company guarantees a full delivery or refund if you have any problems with flower or gift products.
Flower shop Belarus — "Aroma of love"
We deliver promptly not only within the country but also in other countries. We form arrangements in bouquets, vases, baskets and pots. In addition to flowers, we use candies, fruit, soft toys, postcards and bright ribbons.
Order a beautiful bouquet of flowers for your loved one to show your true feelings for him or her!