Gratitude is a feeling of appreciation for good things done. The word "thank you" is a powerful source of positivity. They can transform your life. The power of gratitude is so great that it is the most important element on the way to a person's state of happiness. Since the dawn of time people have been united in community and carried out joint activities, and this whole complex system was based on trust, a sense of duty (just because of gratitude for the help provided).
In our modern world, many people forget this. Needless to say, they don't even know. Sometimes we lack even such a simple action, and it can have a huge impact on a person's mood and condition as a whole. So why not do something now that will bring satisfaction?
A gift is a good way to make another person happy or to express gratitude, and our company offers you to use flowers for this. Bouquet of flowers or a flower arrangement collected by our professional florists will not leave the recipient indifferent. Years of experience say that a bouquet of flowers or floral arrangements (of roses, chrysanthemums, tulips, greenery and more) are always warmly received and leave the recipient grateful, and the sender, in turn, happy that he did a good deed.
A few floral arrangements that recently made their recipients happy are shown below: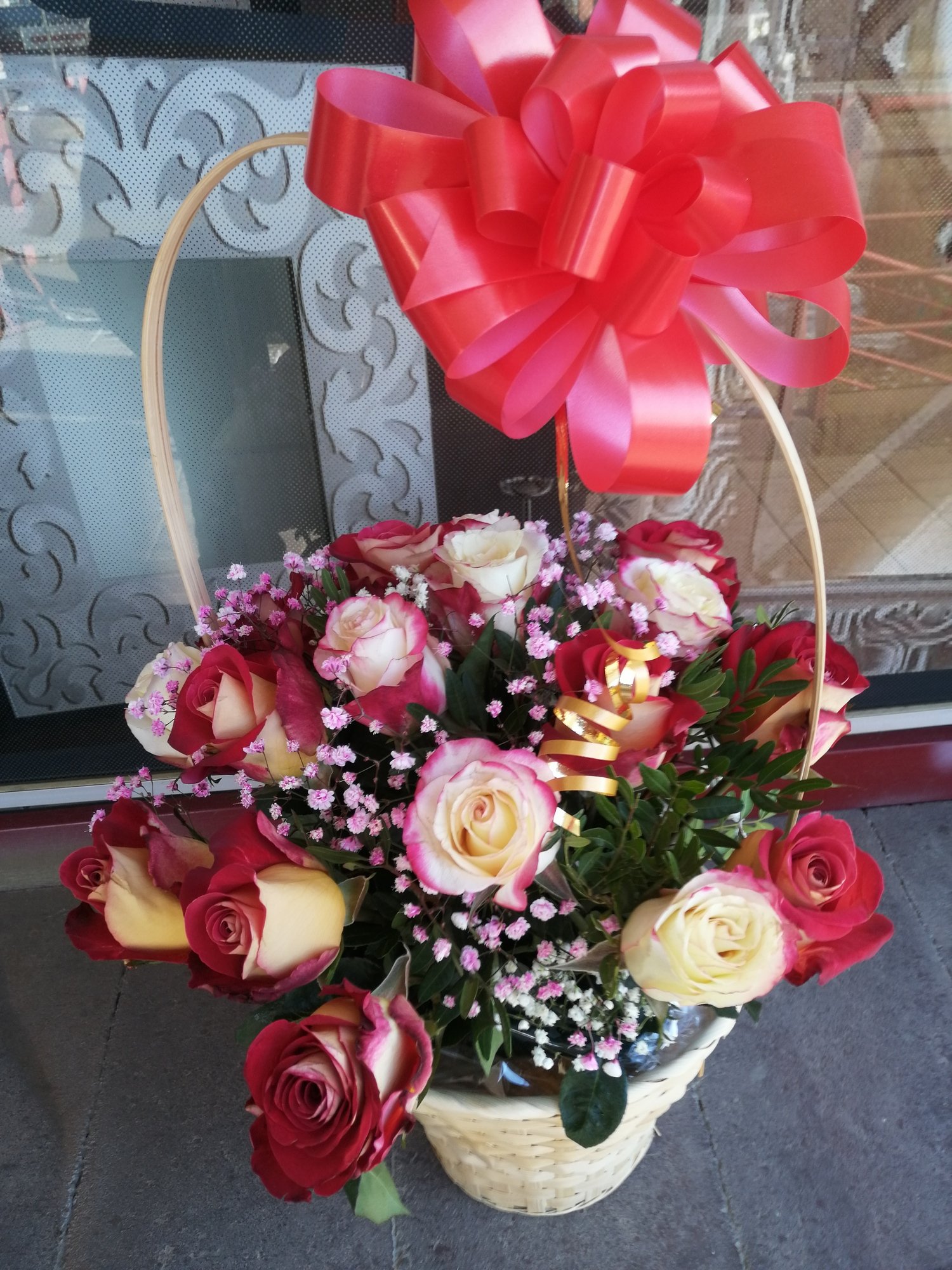 Beautiful roses in a basket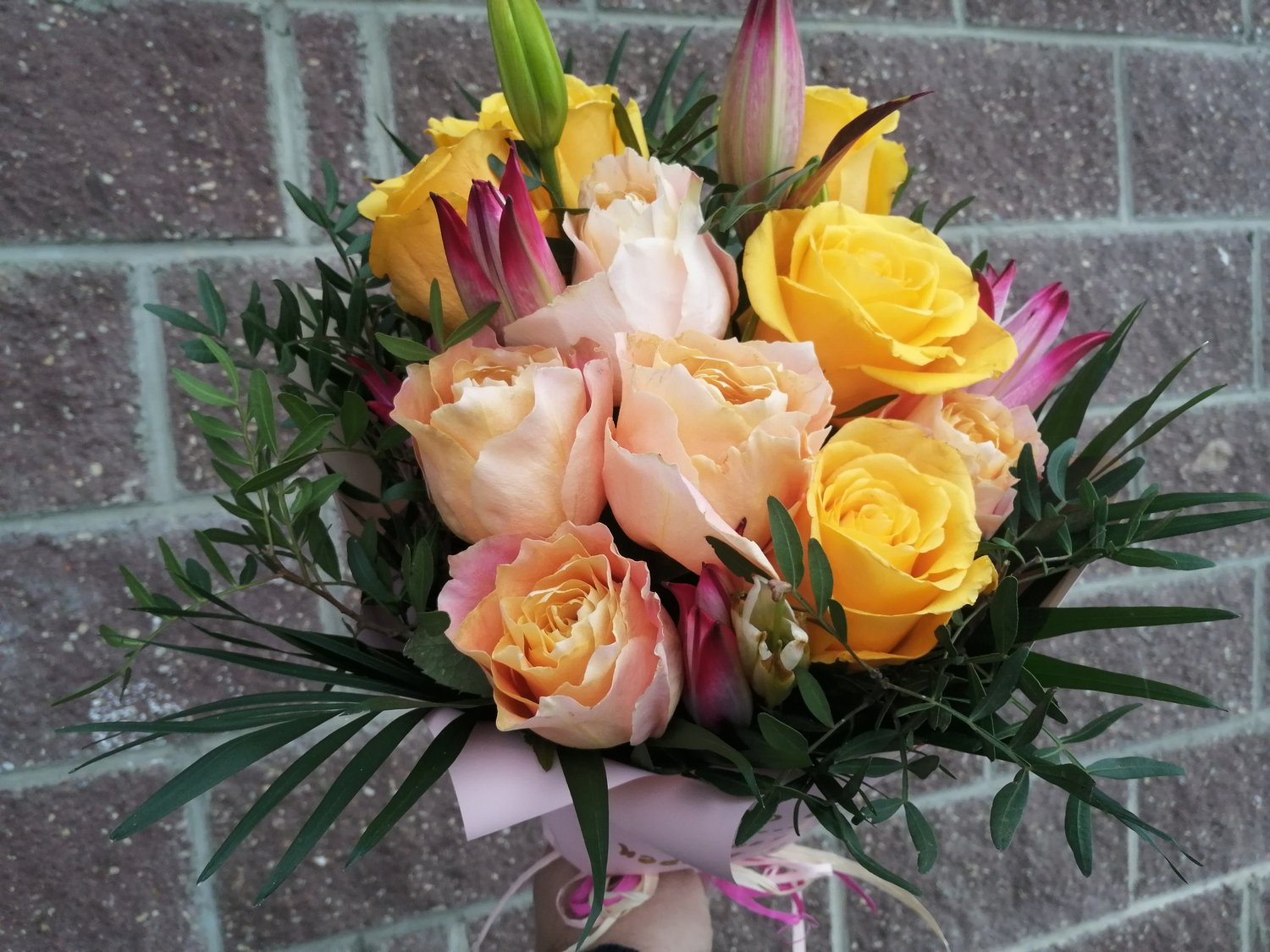 Bright roses with lilies and greenary