It's been a long time since we've brought you a fresh selection of cool bouquets and beautiful floral arrangements. It's about time we did something about it.
It's summer, which means it's the season for a variety of flowers and plants that will be a great gift for your acquaintance, colleague, loved one or relative. Summer also brings with it a special perception - something bright, warm, breathtaking and flourishing. There's no point in dragging it out any further, so let's get started.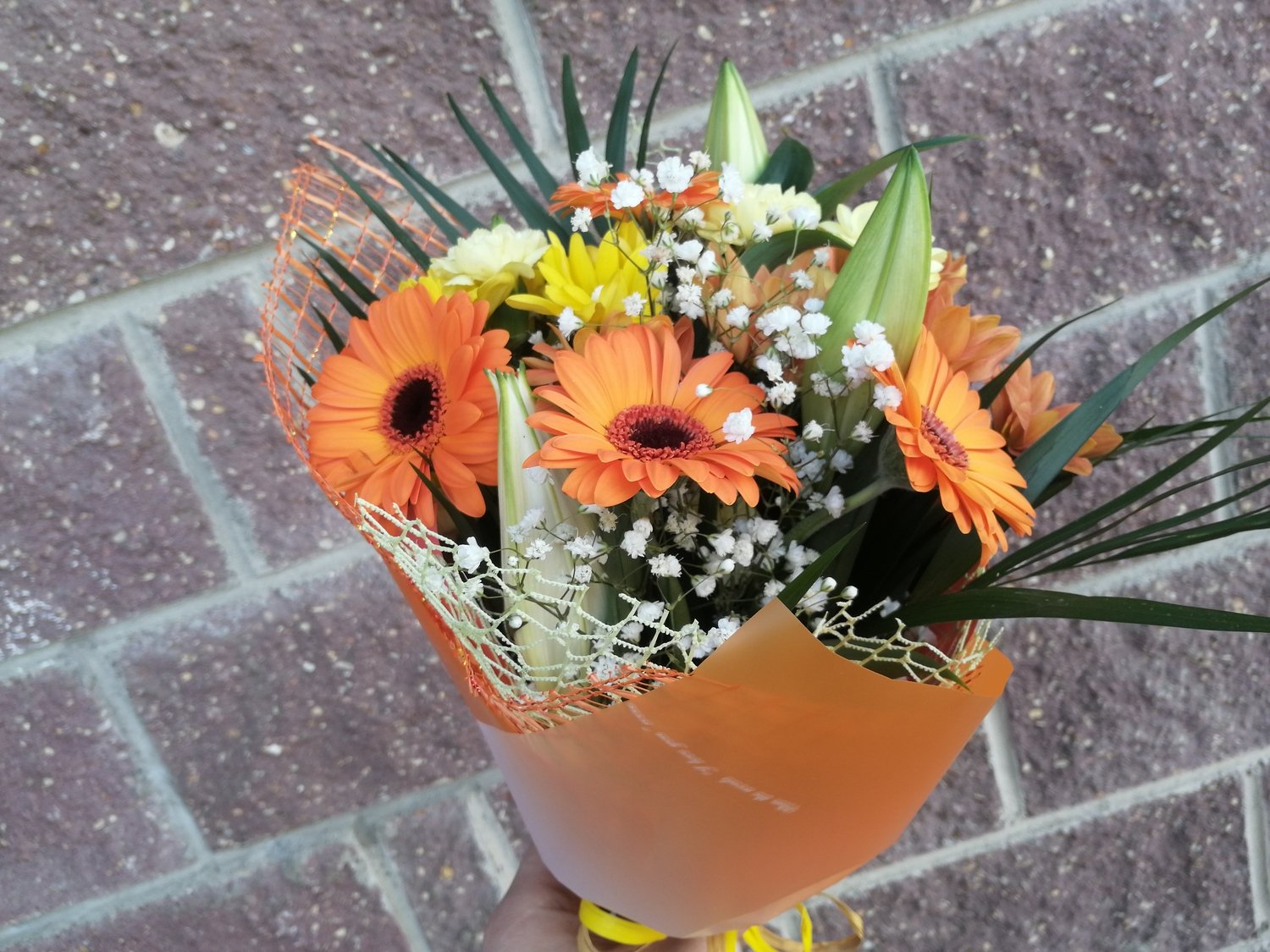 Floral arrangement in orange colors than a symbol of summer, warmth and a bright scorching sun. If we talk about the composition of the bouquet, it is quite simple: orange gerberas, white lily, chica, white and yellow chrysanthemum, and gypsophila. But what makes it special? The combination of hues and types of flowers combined with designer wrapping creates a truly interesting option for an early summer gift.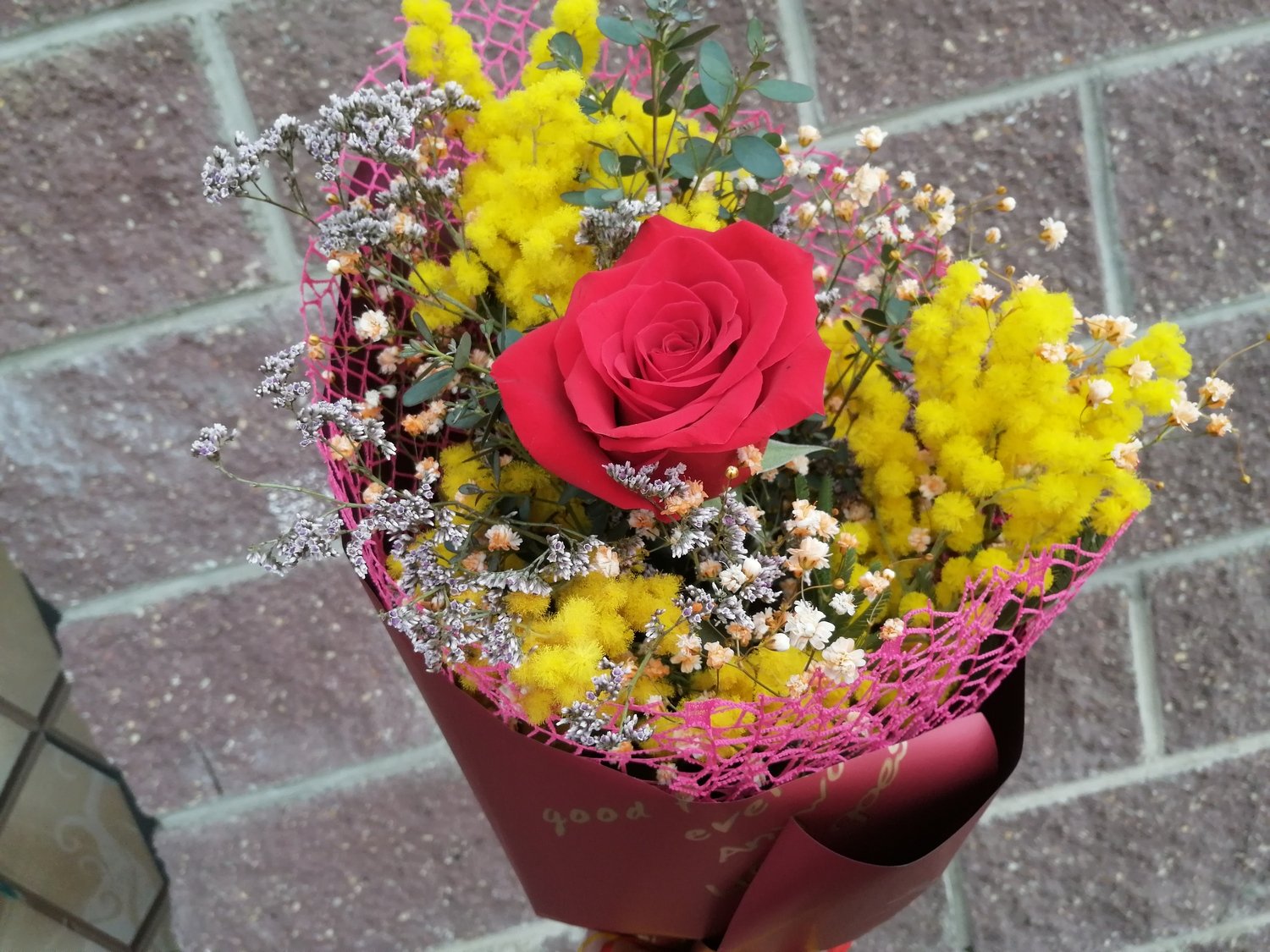 Minimalism is what defines this bouquet of flowers. Just one red rose combined with solidago, colorful gypsophila and pistachio works wonders. The bouquet is quite voluminous and not inferior to alternatives with full flowers.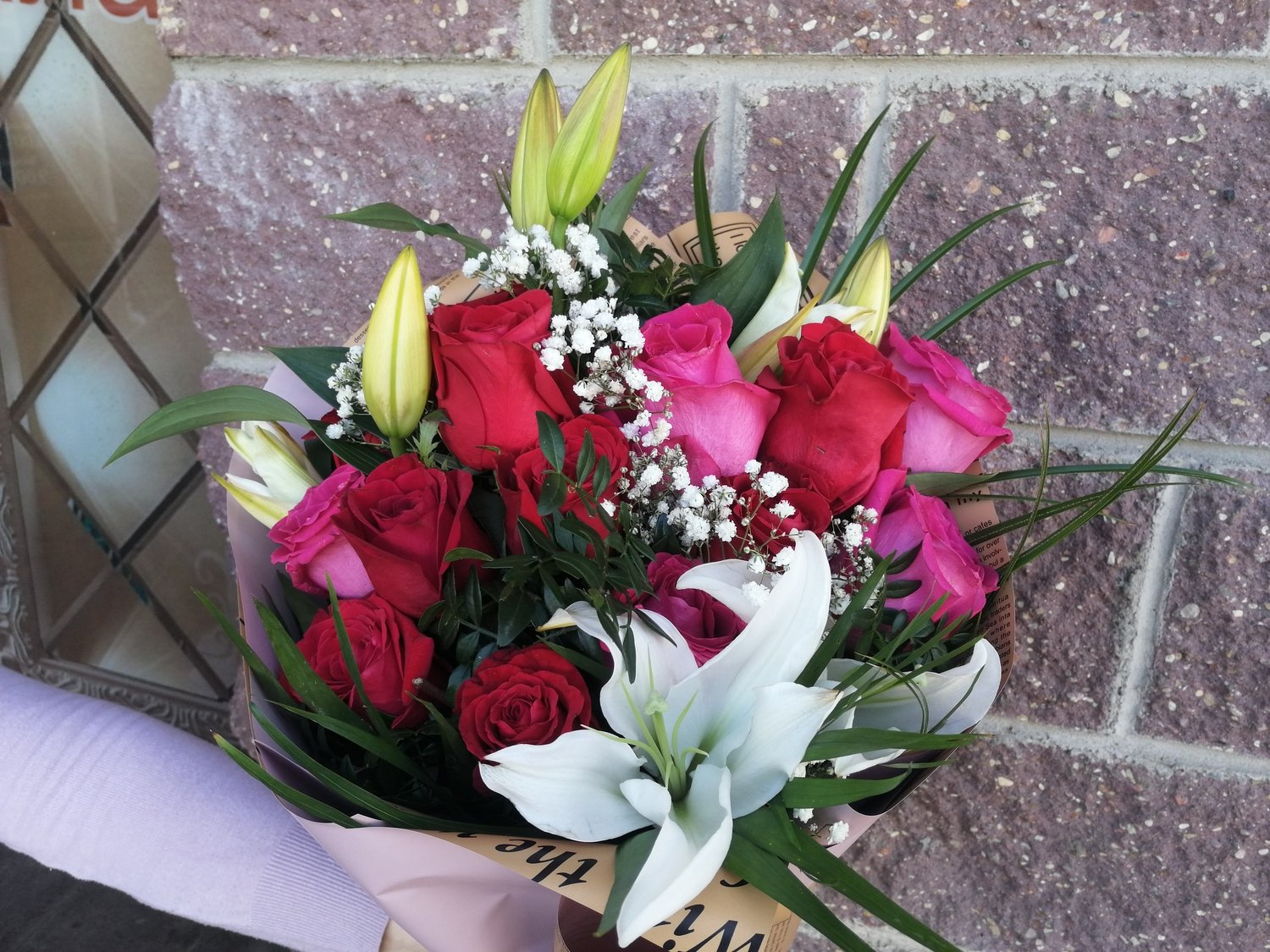 Here is already a floral arrangement with more flowers, namely roses and lily. Bouquets of this kind are considered classics and are great for any festive event or as a gift for your beloved. Red-pink tones with a little white tint prevail, accentuated by Kraft-style packaging.
Unfortunately, the products are not on the website yet, but each can be ordered via instagram or facebook.